Mental Therapy
October 3, 2022
2023-11-21 13:41
Mental Therapy Peace of Mind
for Professional
Behavioral Services "Peace is not merely a distant goal that we seek, but a means by which we arrive at that goal."
Personally supported through learning new strategies for managing stress and difficult emotions and building new behavioral habits to achieve valuable goals within a caring, compassionate experience.
Professionally supported through the identification of effective strategies for achieving important goals, motivation, building leadership skills, and creating positive organizational cultures and practices.
Relationally supported through the practice of guided conflict resolution processes, as well as the development of healthy relationship strategies building trust, respect, and empathy.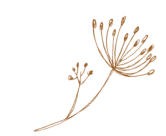 Offering practical strategies that lead to peace; personally, professionally, and relationally.