3 signs you have Power Poisoning
September 3, 2023
2023-09-03 19:18
3 signs you have Power Poisoning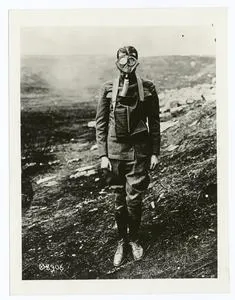 3 signs you have Power Poisoning
People, regardless of their personality, can let power go to their head. They can let it affect how they view situations; how they act, react, and how they treat others. Sometimes, not for the better. Often, in ways that surprise them.
"The measure of a man is what he does with power." 
 Plato
Most people, when given a little power, do not think that it will change them. They believe that the new authority or power they have will not have a significant impact on
their behaviors or mindsets. And yet we all know individuals who were likeable and
good to work with, until they gained a little power.
Professor Robert Sutton, from the Stanford Graduate School of Business, who has written and teaches extensively on the topic, says that when people are given power they frequently become "more oblivious to what others think, more likely to pursue the satisfaction of their own appetites, poorer judges of other people's reactions, more likely to hold stereotypes, overly optimistic and more likely to take risks." This happens, according to his research, at an alarmingly rapid speed.
For leaders, it is important to run a self-diagnostic check once in a while, to make sure that power hasn't poisoned you.
The three major signs that a leader is experiencing power poisoning are:
1) Focusing primarily on your own needs/wants.
2) A loss of focus on the needs/wants of others.
3) Behaving as if rules and social norms do not apply to you.
The good news is, the effects of power poisoning can be reversed. It takes some humility, and intentionality but it is possible. Leaders who desire to use their power and authority in a healthy way work to:
1) Narrow the Power Gap
2) Listen More
3) Talk Less
Narrowing the power gap between leader and followers, opens lines of communication, builds trust and strengthens a sense of community. Listening leaders ensure that the needs and wants of those in the organization can be communicated without fear. This increases understanding and the feeling that people are cared for. When a leader talks less, especially in order to listen more, the focus shifts from being all about them, allowing everyone to focus on goals, achievements, and the purpose of the group.
If you have asked yourself the hard questions, and can see you that have been suffering, or making others suffer from, power poisoning, the effort to change can reap positive leadership benefits.
"Nearly all men can stand adversity, but if you want to test a man's
character, give him power."  Abraham Lincoln
Great leadership can be measured not only by how someone uses their power to achieve and produce but by how they treat the people whom they lead.
Interested in learning more about Power Poisoning? I recommend checking some of Professor Sutton's material, specifically his book Good Boss, Bad Boss, available through Amazon.
Image: The Miriam and Ira D. Wallach Division of Art, Prints and Photographs: Photography Collection, The New York Public Library. "All American Soldiers" wearing gas-mask." The New York Public Library Digital Collections.
1860 – 1920. http://digitalcollections.nypl.org/items/510d47d9-b494-a3d9-e040-e00a18064a99
Esther DeWitt, M.S., CAMS is a college professor and organizational psychology practitioner, her services include mediation, leadership and organizational consulting and training, anger management coaching, and curriculum and material development.
All rights reserved. Please do not reproduce without appropriately citing PeaceProf.