3 Strategies for Resolving Conflicts with a Conflict Hider 
September 2, 2023
2023-09-03 19:20
3 Strategies for Resolving Conflicts with a Conflict Hider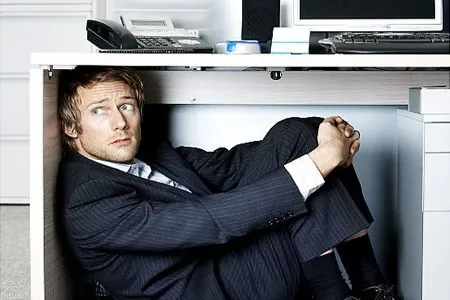 3 Strategies for Resolving Conflicts with a Conflict Hider 
Do you have a Conflict Hider in your life?  Conflict isn't fun, and most of us do what we can to avoid it when possible.  But some people take conflict avoidance to the extreme, and that can make it difficult for those around them to resolve conflicts when they arise.  Conflict is a normal party of life, business and relationships.  It can be productive, and even bonding, when addressed in healthy ways.  The key to turning conflict into a positive it to address it in healthy ways. Conflict is like trash, if it is not dealt with and removed in a reasonable amount of time it become a smelly mess that can pose all kinds of hazards.  It cannot just be stuffed away in a corner and forgotten.  Once a conflict is present, it should not be ignored.
Some people do everything they can to avoid conflict.  These Conflict Hiders go beyond avoiding getting into conflicts, they refuse to acknowledge or address conflicts when they surface.  They try to "pretend the conflict away" by ignoring it, denying it, and/or quietly stuffing it away.  They are not letting the issue go, they are hiding from it. This includes hiding from significant, serious, and/or reoccurring conflicts that are real and need to be dealt with.  They would rather leave a conflict unresolved than face it.
But why?  What makes a person this strongly conflict avoidant?  Usually conflict hiding is caused by a fear that:
dealing with the conflict will damage or end the relationship with the other person.
…the conflict cannot be resolved and attempts will be a painful waste of time.
…the only way to resolve a conflict is for one party to lose; and that will probably be them.
Often it is a combination of these concerns that causes a person to run and hide from conflict.
So how can we help Conflict Hiders in our lives face conflicts in order to resolve them in healthy and productive ways?
First, communicate the value of the relationship to the person.  Let them know that they are important to you (as a friend, a family member, client, co-worker, etc.).  In most cases, dealing with a conflict does not have to put the relationship at risk, and your assurances at the outset that you value the relationship can go a long way to guard against that fear.

Second, assure them that you will listen and they will be heard in the communication process.  For most people, the concern that conflicts cannot be resolved and that trying to do so will only waste time and be emotionally painful, is rooted in experiences where they didn't feel they were heard, and felt that their thoughts, feelings, and opinions were not listened to.  The opportunity to be heard, to really be listened to, will often encourage people to open up and take a chance at the conflict resolution process.

Finally, present the possibility of a win-win, creative solution.  Communicate that you see the conflict resolution process as an opportunity to find a solution that will fix a problem, be acceptable to everyone, and that does not require a victor and a loser.  This makes the process much safer for everyone involved, and much more likely to be successful!
Esther DeWitt, M.S., CAMS, is an organizational psychology practitioner specializing in conflict, emotional management and leadership issues.  She is a Credentialed Mediator and Certified Anger Management Specialist.  As president of Conflict Navigation, her services include mediation, leadership and organizational consulting and training, anger management coaching, and curriculum and material development.
All rights reserved.  Please do not reproduce without appropriately citing Conflict Navigation.